In this article we covered everything regarding what are foot care accessories, benefits and how does it work information.
Let's move forward to discover more!
Like everything in life, you need help with some additional things to create a near-perfect masterpiece. No, I have not gone crazy comparing feet with masterpieces.
Feet are just as important as arms and eyes. Imagine carrying the same weight every single day. Pretty tiring, right? This is why we should pamper them every once in a while.
Okay, sure, but what are Foot Care Accessories? I hear you ask.
Well, that's what today's article is all about. So let's dive in.
Table of Contents
What are Foot Care Accessories?
Foot care accessories are an amalgamation of many different handheld and compacted-size foot care tools that solve the minor issues associated with the feet.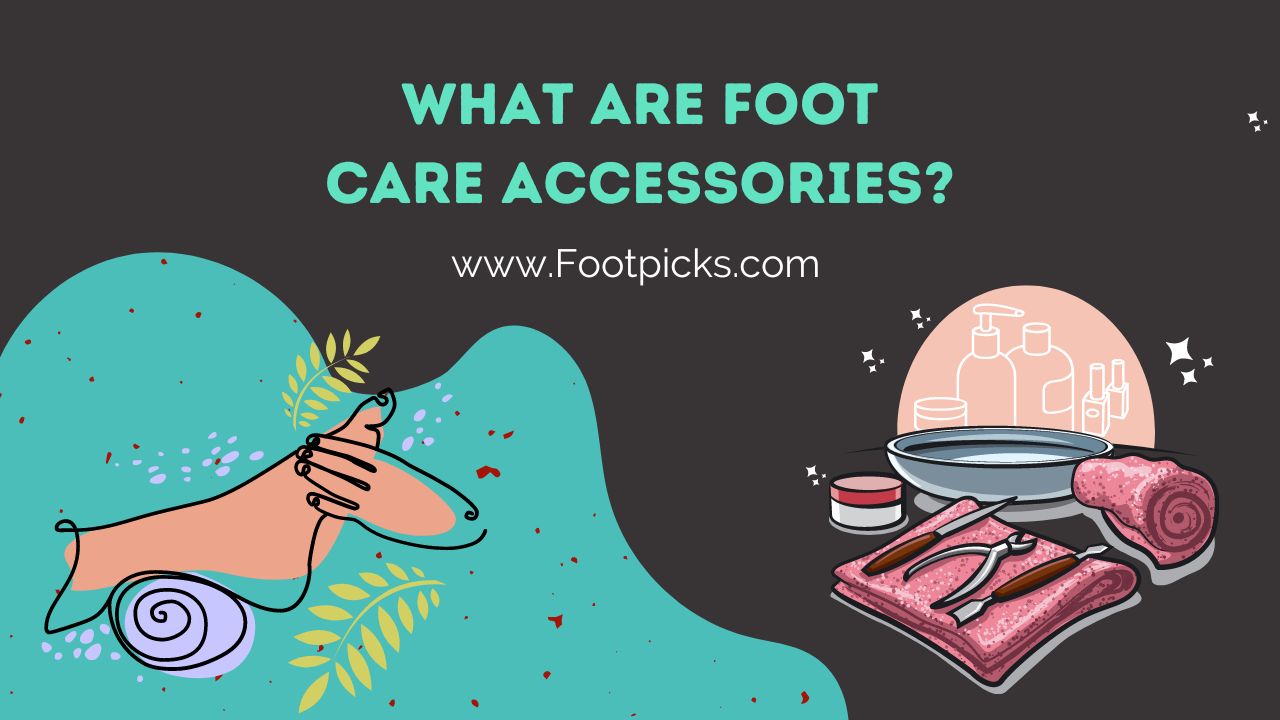 They are primarily inexpensive and mainly used for the beautification of the toenails.
Foot care accessories should include a Cuticle Nipper, Cuticle Pusher, Cuticle Scissor, Cuticle Plier, Toe/ Nail Buffer, and Toe Nail Separators.
Will The Benefits Outweigh the Unnecessary Expenses?
First, it is a common misconception that purchasing these additional accessories is a waste of money and that a daily soap-water rinse is okay.
Which is a complete lack of information, by the way. If just a soapy rinse could solve all your foot problems, then Pedicure salons would be out of business. So yes, the benefits do outweigh the (necessary) expense.
Here are just some of the benefits of using such foot beauty accessories:
Benefit #1 Saving your money for the long run. You can thoroughly clean your feet without paying the others.
Benefit #2 Investing in some stainless metal accessories will last you for a long time. They can be easily sterilized and used on multiple occasions.
Benefits #3 Taking complete control. You can clean your feet however you want and apply as much pressure as you think is needed.
Benefit #4 Unwind and Relax. Purchasing such accessories will more likely motivate you to follow a foot care routine and spend me-time with yourself.
Benefit #5 Beautiful-looking feet at home, with low commitment and 24/7 accessibility to all the tools. So you can give yourself a mini pedicure even at 2 in the morning.
How to Use Each Foot Care Accessories (Safely and Effectively)
We have previously mentioned all the tools that are considered to be foot care accessories. The usage of those devices is pretty self-explanatory. But there is a chance you can go overboard with them.
Let's look at how you can maximize each accessory:
Cuticle/ Toenail Nipper: A nipper is basically what most know as a nail cutter. They can be solid and gripping. So be very careful about how much skin/ nail you are cutting. Do not make yourself bleed during the cutting process.
Cuticle Pusher: A cuticle pusher is a gentle approach to pushing back your cuticles on your toe bed. We cut out or push back cuticles so that nail polish can easily be applied without the chance of pooling and getting it everywhere.
Cuticle Scissor: A scissor is basically the same thing as a nipper. It cuts your cuticles but in a more precise and controlled manner. A scissor is a beginner-friendly tool for anyone who has just learned how to cut their cuticles.
Cuticle Plier: A plier is just a synonym for cuticle nippers. The name can be used interchangeably, but both of these tools jobs are the same.
Toe/ Nail Buffer: after cutting our tones and pushing back the cuticles comes the toenail buffer. A buffer's job is to smooth out the surface of the name so nail polish can be applied evenly.
Toe Nail Separators: A toe separator is used to have a space between each of the toes. So that when you apply nail polish or do any type of nail artwork, it does not transfer to other nails.
Flaunt Those Well Groomed Tootsies
It is crucial to building a proper foot care routine for yourself. You can buy tons and tons of products but would not be put to good use due to a lack of utilization knowledge.
I have curated a simple 5 step routine for everyone who wants to take care of their feet:
Step 1: Start by washing your feet with non-harsh soap and rinse with water.
Step 2: Apply an excellent cuticle remover on your toes and gently push away the dead skins.
Step 3: Use a nipper or scissors to cut the excess skin (careful to not miss the healthy skin).
Step 4: Soak your feet in some nice salt water bowl for 10-15 min, gently file away the heels of the feet and pat dry.
Step 5: Finally, buff away the nails with a buffer and apply a nail polish of your choice.
Bonus: You can apply cuticle oil or a good moisturizer to bring back hydration.
Frequently Asked Question
Q1: In what order should you use the foot care accessories?
Ans: There is no particular order, but the 5 steps I have mentioned in this article are the most common and generally accepted order.
Q2: Why is foot care so critical?
Ans: Foot can indicate the overall health of our body. Filthy and unkempt feet will lead to various diseases.
Q3: What's the difference between a foot care tool and foot care accessories?
Ans: There aren't any significant differences, but one is more compact and valuable than the other.
Q4: Which are budget-friendly accessories?
Ans: Professional Pedicure Kit SOFYE Foot Files Pedicure Kit is an excellent find from Amazon.com.
They cost $13 and have all the essential tools to give you an at-home professional pedicure.
Q5: What is a good food scrub?
Ans: Palmer's Palmers Cocoa Butter Foot Magic Scrub is a cult favorite foot scrub that gently removes dead skin cells from your feet.
Final Thoughts
You can use these tools on your hands as well. They are all-season friendly, and you can extend their shelf life with the proper techniques. Always properly sanitize the tools after each use.
It will not spread bacteria or fungus and give you a smooth and baby-skin-looking pair of the foot.
Related Content: