Anybody who does their nails knows how frustrating and borderline annoying cuticle removal can be. That is why you should learn learn how to use Blue Cross cuticle remover.
Can you explain few more?
Sure, of course!
All the tools that are required to remove cuticles such as a pusher and scissors can be daunting for anyone who has just started dabbling into the world of nail art and nail care.
So cut down on the pain. I would suggest using a cuticle remover solution before going in with your pushers or nippers. There are many cuticle removals reams available in the market but nothing is as amazing and effective as Blue Cross Cuticle Remover.
Before we start let me tell you all about this product!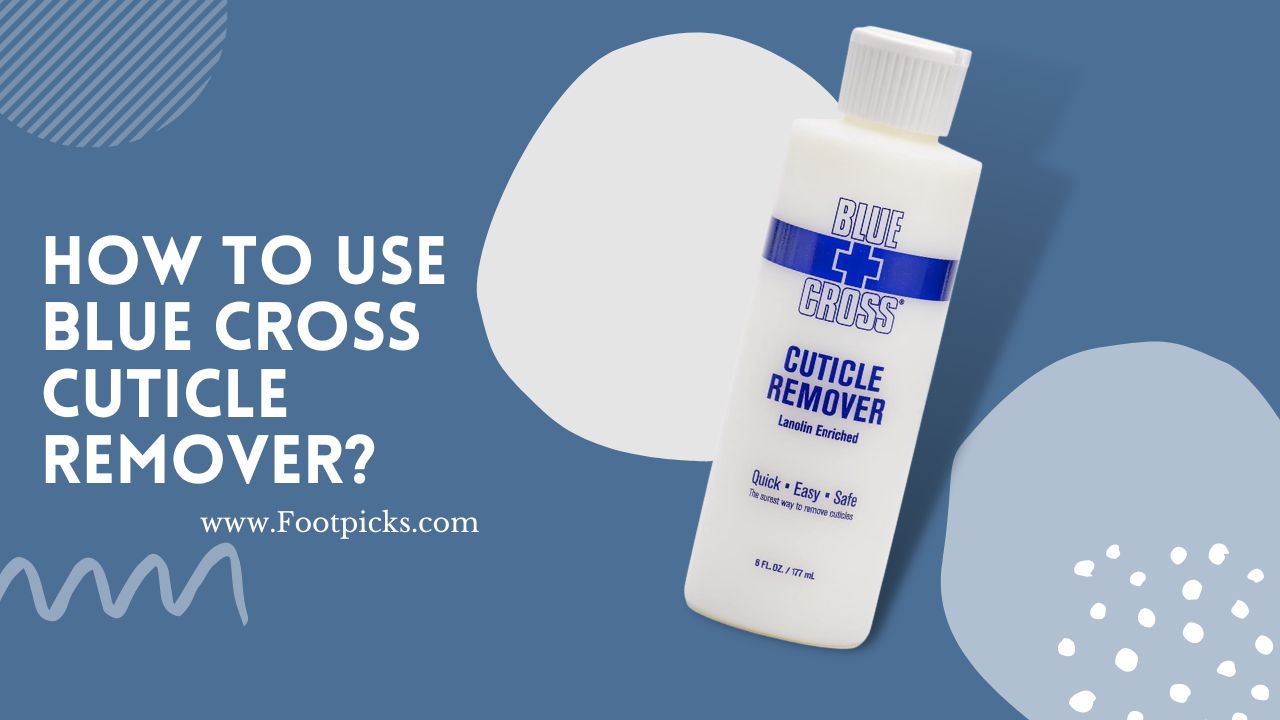 Table of Contents
What is a Blue Cross Cuticle Remover?
Blue Cross Cuticle Remover is a liquid solution that softens and loosens your cuticles soft and pliant, making them easier to remove dead tissue.
To achieve a clean and polished appearance, the product is frequently used as part of a manicure or pedicure routine all across the world. The Blue Cross Cuticle Remover is formulated to be gentle on the skin and to help prevent drying and cracking.
The Magical Formulation
Blue Cross, an All American brand, has been an industrial leader in cuticle care for almost 90 years now. This product has been used by nail artists, manicure and pedicurists, cosmetologists, and beauticians.
You know this product works when it is a best-selling Amazon product in the cuticle care section. The Blue Cross cuticle remover not only cleans your nail bed but also moisturizes them. All natural ingredients mixed with high-quality software nails and repairs any damage.
It is safe to use on all skin types. You could even use it on natural gel or acrylic nail polishes. It truly hydrates your toenails and fingernails. Add this to your collection of nail kits and your pedicure and manicure arsenal.
Okay, we have done all the praising in the world but let's now look at how to actually use this product.
Ingredients Includes
Water

Calcium

Cuticle

Oil

Caustic Potash

Carrageenan

Lanolin
Here's How to Use Blue Cross Cuticle Remover Properly?
Remember! The Blue Cross cuticle remover solution can be quite potent. If you use it the wrong way or keep it on for a long time it will potentially damage your nail and nail beds. For your convenience here's the step-by-step process:
Step #1 First apply the solution to your cuticles and let them sit for a few 3-5 minutes to soften them.
Step #2 Then, using a cuticle pusher or other tool, gently push back or remove the cuticles.
Step #3 Finally, remove the residue by washing your hands or feet under lukewarm cold water.
You should use this product every 4-6 months. As more frequent use can irritate the barrier of your skin, leaving your nails prone to infections.
Hope, now you know how to use Blue Cross cuticle remover step by step.
If you want to read a review of the above cuticle remover, you can ask here. The blue cross cuticle remover 6 oz is another one that you will love as a professional blue cross cuticle remover cream. Yes, it is true! Another industry leader in cuticle care beauty tool is Lanolin for gentle cuticle removal. Lanolin enriched with nails and gently work around to leaves cuticles soft and pliant.
Sally Hansen vs Blue Cross
Another nail care brand that I am sure most familiar with is Sally Hansen. They make amazing nail polishes. But do you know they also have a cuticle remover solution?
Yes, they do. But the formulation is very gel-like consistency. Both Sally Hansen and Bludooss do wonders for your cuticles. These are amazing products that do as it markets.
Between the battle of Sally Hanson and Blue Cross. The winner can be determined by individual preferences. If you want a mode liquid texture and moisturizing properties then Blue Cross is the right product for you.
But if you like the feeling of gel on your nails and works a little bit faster then Sally Hansen is the correct pick for you.
Traditional Methods or Chemicals?
If you are asking which one works better traditional methods or chemical product application on your nails. I would recommend the chemicals. That is because chemicals work faster and do little damage to your nails.
The traditional method can be time-consuming and permanently damage the nail beds. With chemicals however you only have to keep it on for 5-6 minutes. So the burden of excess scrapping or chaffing will not tire you.
Final Thoughts
All and all, the Blue Cross Cuticle Remover is a popular product among individuals who want to keep their nails looking healthy and attractive. However, it is critical to carefully follow the instructions and use the product as directed to avoid any potential skin irritation or other minor side effects.
Love to know more regarding how to use Blue Cross Cuticle Remover? Feel free to ask us. We are here to help you.
Enjoy!
Buying Note: