Have you ever noticed a stainless steel nail-filer-looking tool while getting your nails done? The device that the nail technician uses to push back your cuticles.
But if, for some reason, you are still asking what is cuticle pusher, then not to worry.
This article will fill you in on everything cuticle cutter/pusher and how to not damage your nail beds while using it.
Table of Contents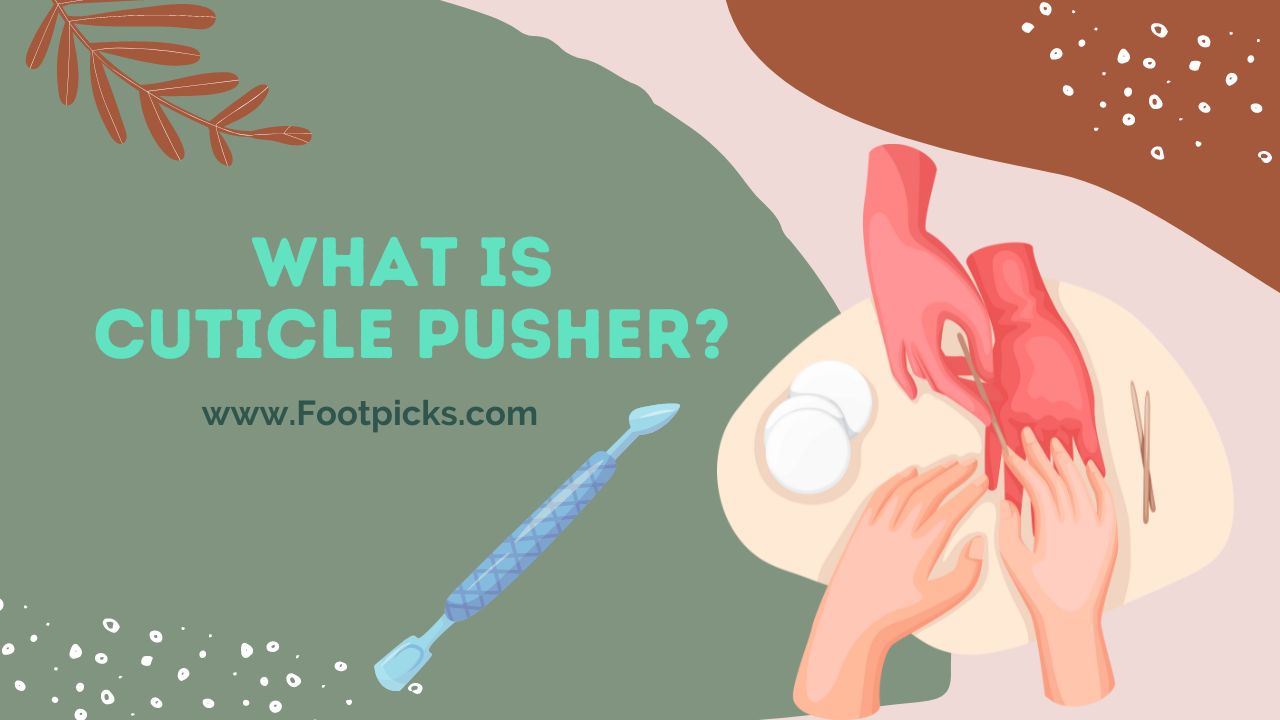 What is Cuticle Pusher?
A cuticle pusher is a long stainless steel handheld tool to push back the cuticles of your nails and toes. They are an effective and gentle way to remove dead skin cells from the nails and have a clean slate to apply for any nail polish or extensions.
To use it effectively, you are going to need a cuticle softening gel or solution which will only target the dead part of the nail skin by messing with the PH level in that cell and effectively cleaning the area.
What Benefits Does a Cuticle Pusher Serve?
There are only three essential benefits of using cuticles. But additional benefits of cuticle pusher can also be seen here.
The core benefits are:
The nail polish application process becomes easy and keeps it long-lasting.

Remove and soften the dead cells from the nails.

It's a nail beauty enhancement tool to give off the illusion of a longer nail.

Pain relief for those who have ingrown nails and a tendency of overgrowth of skin around the fingers.

Removes any build-ups and sanitizes the area from fungal infection.

Early detection of any internal health risk.
How to Use A Cuticle Pusher?
There are some precautions before you use a cuticle pusher. Make sure all of your tools are properly sanitized.
You do not want any external bacteria to enter your bloodstream via your exposed nails.
Here's how you should correctly use the cuticle pusher:
Step1: Use an antibacterial solution or soap for at least 10 to 20 seconds to wash your hands exceptionally well.
Step 2: Soften your cuticles by using a cuticle remover solution. Thoroughly clean all of the areas and make sure no nails are forgotten.
Step 3: Use warm water with Epsom salt and soak your hands for 5 to 10 minutes.
Step 4: If you have dry, flaky skin, then I will suggest using cuticle oil or petroleum jelly as a skin removal product.
Step 5: Now take the tool and use the round part of the metal, place it at a 30° angle gently scrape away the cuticle area.
Step 6: Finally, use a nail brush or a moist towel. And clean away all the excess dead skin on your nails.
Frequently Asked Questions
Q1: How often should I push back my cuticles?
Ans: On average, you should push back your cuticles not more than 3 to 4 times a month. If you have an overgrowth of cuticles, you may go in 4 to 6 times a month.
Q2: What is that spear-looking part on my cuticle pusher?
Ans: That pear-looking sharp tool on the back of your cuticle pusher is used to clean the edges of your nails where your regular pusher can't get in.
Q3: Which one is safe to use? A cuticle pusher or a cuticle nipper?
Ans: A cuticle pusher is always better than a cuticle nipper. A nipper should only be used if you are comfortable cutting dead skin without damaging your nail beds.
Q4: What should be kept in mind when pushing back cuticles?
Ans: You should never overdo your pushback. Always find the perfect area where your dead skin ends, and your healthy new skin remains.
Q5: What is the best type of cuticle pusher to use on your nails?
Ans: There are many types of cuticle pushers in the market. The most commonly used are metal, steel, and wood orange pusher. If you have a little money to spend, I recommend purchasing steel or a metal one.
Final Thoughts
Cuticles are our natural barrier to protect our body from entering germs and infections via our nails. So it would help to be careful when using a pusher and not overdo it.
If you have an overgrowth of cuticles, opt for nippers or scissors. Need to know more about what is cuticle pusher? Feel free to ask us here. Or you can read our other articles.
Related Contents: