The feet are the most neglected part of the body, aside from the belly button. Our lovely feet do so much for us, from walking to balancing our weight to being a suitable vessel for our gorgeous-looking shoes.
So what is Foot Remedy? I hear you ask.
Look no further, as this article will describe Foot Remedy 101. Let's begin!
Table of Contents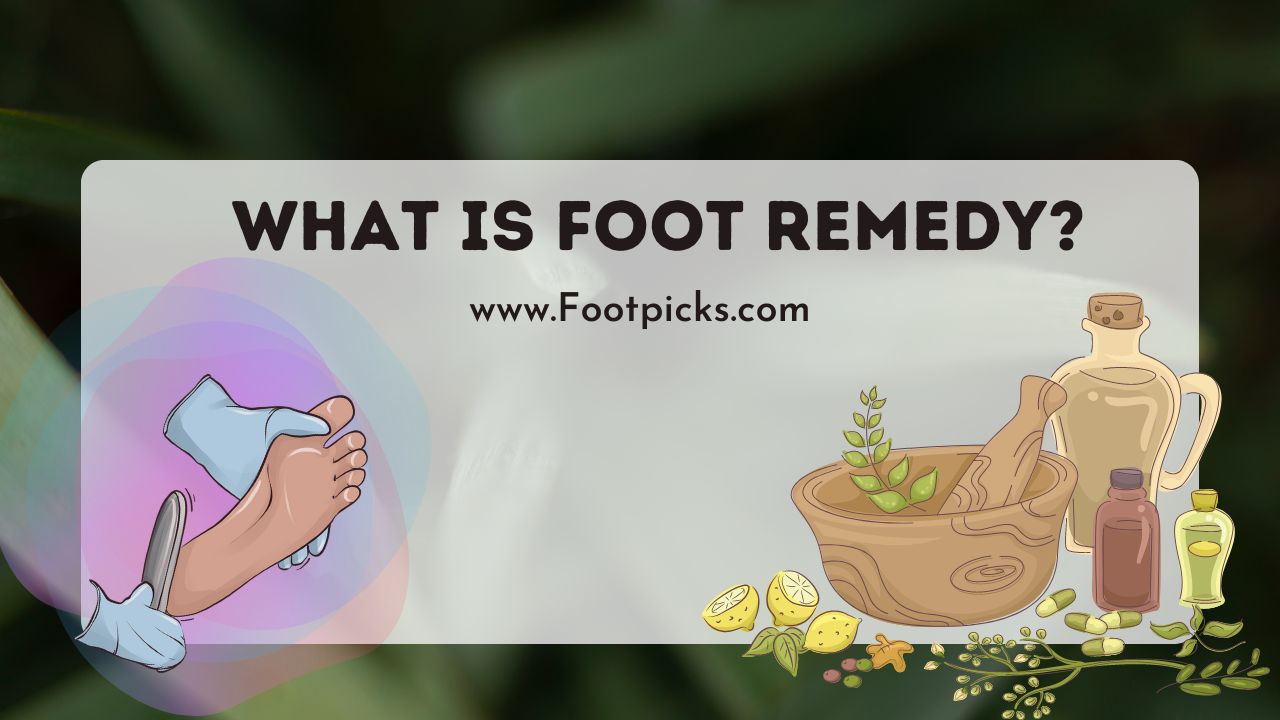 What is Foot Remedy?
A foot remedy is a series of DIY feet masks and at-home medical treatments that will aid in solving various problems for our feet.
What Benefit Does Foot Remedy Do?
Foot Remedy isn't just throwing in some random edible items together and seeing what happens. Just like a chemist or a chef. All the things are carefully selected to create the best possible remedy to get some relax and relief of pains.
The benefits include:
Benefit #1:
Use organic items around your fridge for a DIY foot mask. They have minimal side effects as they have minimal doses of active ingredients.
From bananas to tomatoes, virtually anything can be applied.
Benefit #2:
The most common problem we all face is the unevenness of our feet due to wearing exposed sandals. They tend to get tan and bruised, and the skin becomes flaky. Dark patches and sun spots can appear almost overnight.
Use lime juice to combat that.
Benefit #3:
Heels will crack due to the lack of moisture in winter times. Studies have shown that cracked heels are sometimes a genetic condition.
Some may even build a chronic condition during the entire adult age—Mix Shea butter and Vaseline to fix those crustier.
Benefit #4:
Honey is a naturally occurring antiseptic and has great healing benefits. (No pun intended).
Honey is an excellent alternative to expensive heavy moisturizers to achieve soft and smooth feet.
Benefit #5:
Sophie Turner, the star of the hit show 'Game of Thrones, once said on The Ellen Show that she doesn't wash her legs every day.
We are here to tell you that you HAVE to wash your legs, especially your feet, regularly. Dirt, sweat, and lint can stay on our feet, making them smelly and gross.
Benefit #6:
Like a good moisturizer, drugstore oils can provide the same benefits—olive oil. Coconut oil, Argan oil, etc., can give your feet a soothing and hydrating look. You can also use various body butter for your legs.
How to Incorporate D.I.Y Foot Care Remedies (at-home pedicures)
You can book an appointment with yourself. Create a day of pampering and unwinding with some nice pedicure. You can order some cheap lovely pedicure sets from Amazon and scrubs you see on TikTok.
Here's how you use foot care remedies at home: Set the day by:
Turning on your favorite movie, a glass of wine, and all the tools for your pedicure.
Get a big bowl of lukewarm water, a towel, nail clippers, a cuticle pusher and cutter, excellent quality scrubs, and a nail polish of your choice.
You can see tutorials on YouTube beforehand and plan the session according to your needs.
Suppose you're in the bath. Use medical-grade bath bombs, and a DIY foot peeling mask, and let your feet rest for 10-15 mins.
Pay close attention to your feet and see if anything usual has happened to your feet that you may have missed somehow. If so, call a podiatrist or your dermatologist.
Frequently Asked Questions
Q1: What kind of foot remedies should I skip if I have sensitive skin?
Ans: It's better to skip harsh acidic masks or overnight treatments if you have sensitive skin. You don't want to do more damage than good.
Q2: What remedies are suitable for Summer and/or Winter?
Ans: In summer, we face discoloration and sunburn the most; therefore, we use aloe vera to soothe or tomato juice to brighten the area.
And In winter, dryness and cracked heels become an issue, so use Shea butter or Olive oil to keep your feets hydrated.
Q3: What are some alternatives to Foot Remedy?
Ans: Foot Remedy is THE alternative. But for some reason you don't want to make masks from scratch, then a regular Foot Cream should do the job for you. You can also count vegan foot cream as an alternative of foot remedy.
Q4: How often should I follow at-home foot care remedies?
Ans: Depending on the remedy ingredients, 3-4 times a week should be enough. But if your remedies include hydrating agents, then you can perhaps do it daily.
Final Thoughts
Do we hope our What is Foot Remedy? The article was informative. And ladies, never forget that natural remedies will always produce long-term results.
The salon will charge you lots of money, but the treatments you'll make are already in your house. Therefore you're getting gorgeous-looking feet for totally free. So invest your time in those tootsies and walk in this world with confidence!
Related Contents: