I am sure you are here to know the actual answer of what is foot cream.
Right?
Don't worry. You can know the perfect answer with live example. So, let's move forward!
When we think about cream, our mind usually goes to face cream or cream you can apply all over your body. But did you know? Your feet also need hydration and moisturization.
If you are not aware of foot cream or want to invest in some but don't know if it's worth it or not.
We are here to help! But what is Foot Cream anyway? Let's find out.
Table of Contents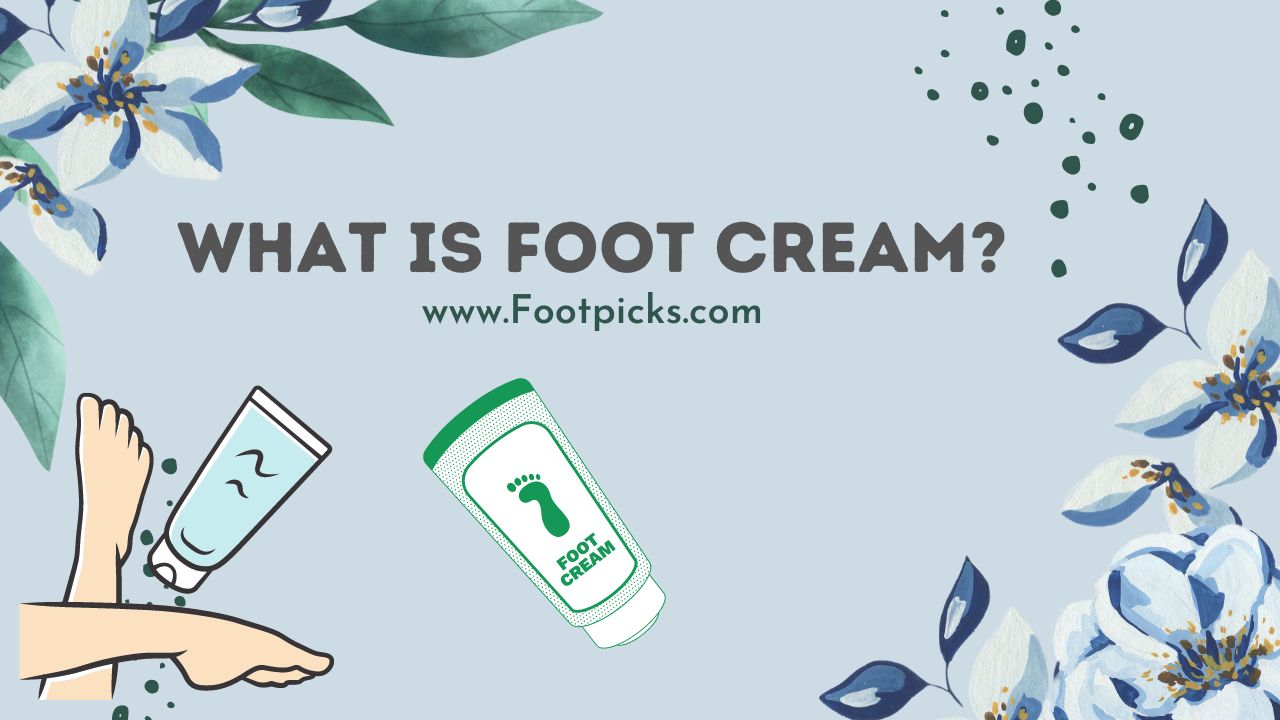 What is Foot Cream?
A foot cream or foot lotion is a specially formulated cream solution that targets the rough and dehydrated feet and keeps them soft.
There are many types of foot cream. And all of them will solve different problems on the other parts of the feet.
Types of Foot Cream
Among all the foot creams available on the market, there are only three types of foot care products.
Classic Moisturizer
This is the most basic type of foot cream we are aware of, and it is widely available across the country. You can also use body cream on your foot, but it could not be as effective. The job of a classic moisturizer is to keep your feet hydrated and give them a supple appearance.
If you don't have any issues with your feet and are just looking for something effective, we suggest you go for a classic moisturizer—for example, Dr. Scholls' ultra-hydrating foot cream.
Herbal/Ayurvedic
Anybody looking for more natural ingredients to apply to their feet suggests you look into herbal or ayurvedic products. For centuries people have been using organic products like shea butter, aloe vera, glycerine, turmeric, and honey to heal their cracked heels.
These herbal ingredients are very suitable for anyone with sensitive skin. Most of these products usually have natural bleaching properties, so if you want to make a brighter appearance on your feet, decrease your best choice—for example, Himalayan Foot Care Cream.
Medical Grade or Heavy-Duty
If you are one of those suffering from significant crack heels or eczema on your feet, then medical grade or heavy-duty moisturizing foot cream should be an excellent choice for you.
There are great options that target specific issues like super dryness and imitation—for example, GlucoRX Allpresan.
Then there is the consistency of a Foot Cream. Even though it's a 'Cream.' All of these will fall under the foot cream category. This description is made to find the right type of consistency of foot cream that fits your criteria.
If you are someone who just wants a run-of-the-mill cream that you can just apply and absorb quickly. Lotion-type cream is the right kind of consistency for you.
You can apply them day or night after washing your feet thoroughly with soap—for example, Eucerin Advanced Repair Foot Cream.
Gel/Jelly
A gel consistency stays on your feet and absorbs very slowly. They are usually overnight repair jelly.
You must wash your feet, apply a generous amount of jelly on your feet, and wear socks. Wake up the next day with smooth and soft-looking feet. For example, Epsom Salt Foot Gel for Swollen Achy Feet.
Butter
And finally, we have a butter type of consistency. If you have a very, very dried skim and are constantly applying every lotion but not seeing any results, then the butter consistency of foot cream just might be the answer to your prayers.
They are cumbersome and thick, so it traps all the moisture from the air and keeps them on your feet from vaporizing—for example, The Body Shop Shea Butter Cream.
Benefits of using Foot Cream
Most foot creams are recommended by dermatologists or foot doctors. Let's go over some benefits:
Benefit #1 It's the fastest Foot Care Remedy. You can spend hours and hours on D.I.Y ing your foot mask or just use a topical cream for well instant results.
Benefit #2 Deeply hydrates the feet and prevents any dry skin.
Benefit #3 Repair the most common problem women face is cracked heels.
Benefit #4 Any calluses will be softened very gently.
Benefit #5 Reduces wrinkles and brightens ankles over time.
Benefit #6 Target any irritated spot and diminish any redness.
Frequently Asked Questions
Q1: What type of foot cream should I avoid?
Ans: Try to avoid the scented ones. Any cream that will leave residue or feel sticky.
Q2: I have sensitive skin; what type of foot cream should I get?
Ans: Go for a cruelty-free and non-irritative ingredient (such as Menthol or Harsh Acids).
Q3: How to know which is the correct foot cream for you?
Ans: Don't buy fancy, expensive, or gimmick products. Any over-the-counter or good brand will do the job efficiently.
Q4: I have excessive peeling of my skin, and the foot cream is not working. Why?
Ans: Foot peels should be done in a doctor's office and at home; one is not potent enough to work its magic.
Final Remarks
The feet are the most neglected part of the body. We hope you found this article enlightening and somewhat insightful. All of the products mentioned are only for example purposes.
You can do your research and investment in some good products that suit your preference.
Need to know more about what is foot cream? Feel free to ask us here.
Related Contents: